Alpha Kappa Alpha Sorority is not responsible for the design and content of these webpages. They are the sole property and responsibility of Zeta Nu Omega Chapter who hosts and maintains this website.
Alpha Kappa Alpha Sorority, Inc. • Zeta Nu Omega • P.O. Box 1159 New Rochelle, NY 10802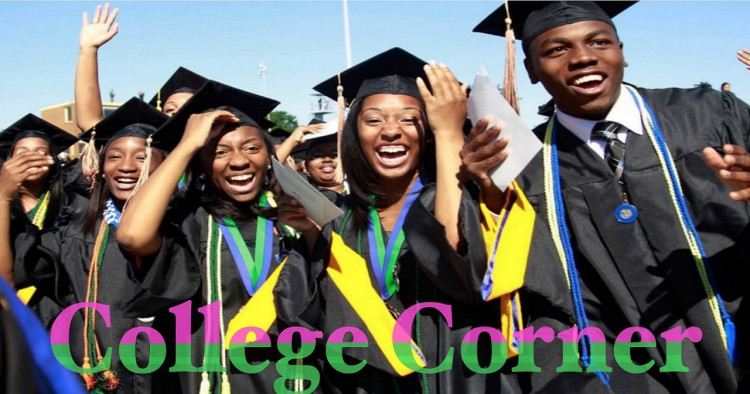 Please visit the ZNO CSF Scholarship page to learn of scholarship opportunities.
Click on Scholarship Tab​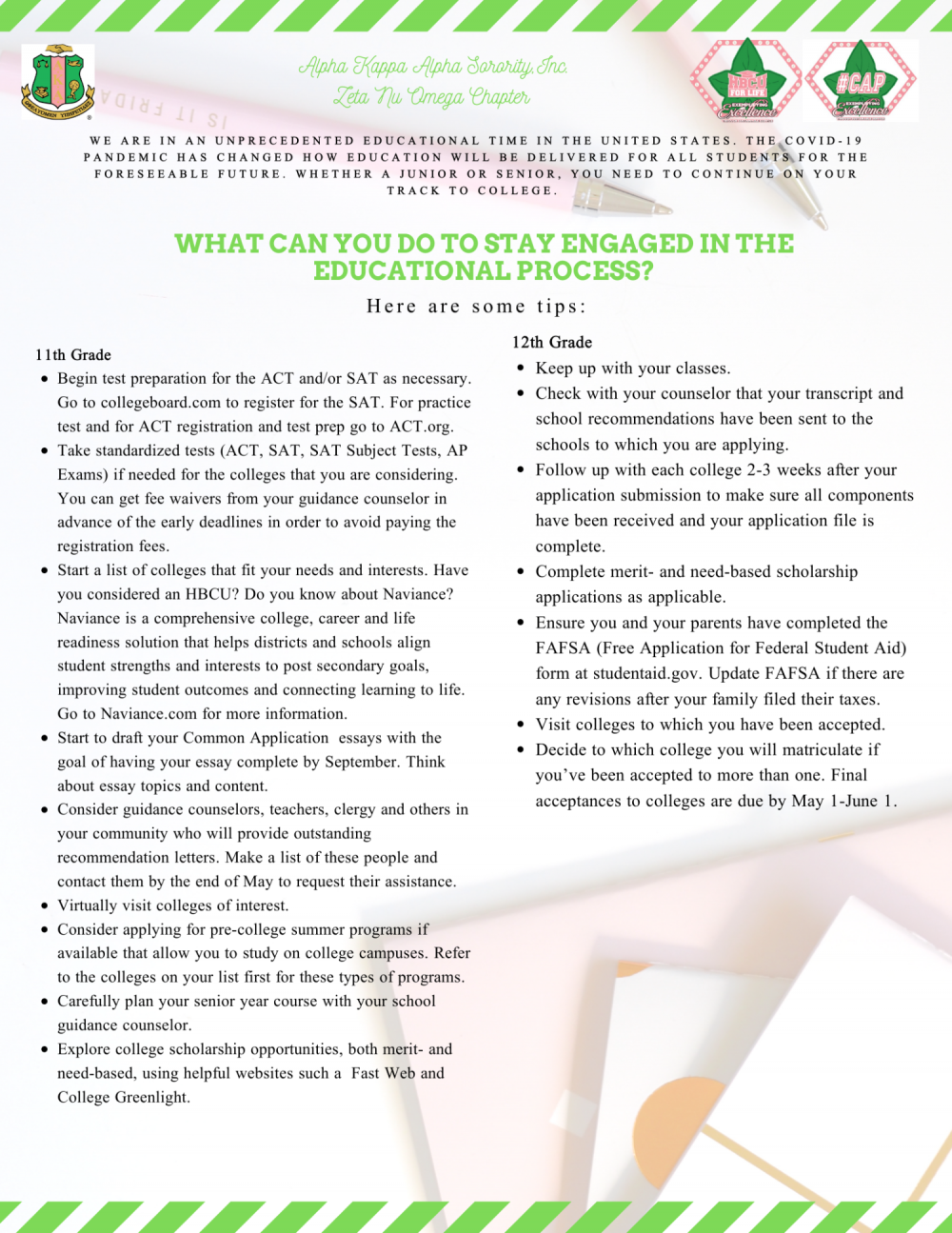 TIPS to STAY ENGAGED...…...
Please Join our Mailing List below to be notified of future events
HBCU and #CAP presents:



​College Corner:
​College Essay Writing Webinar


Part Two​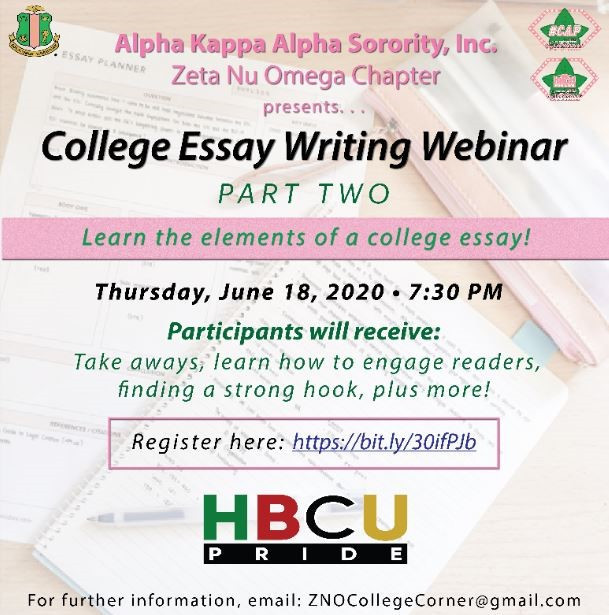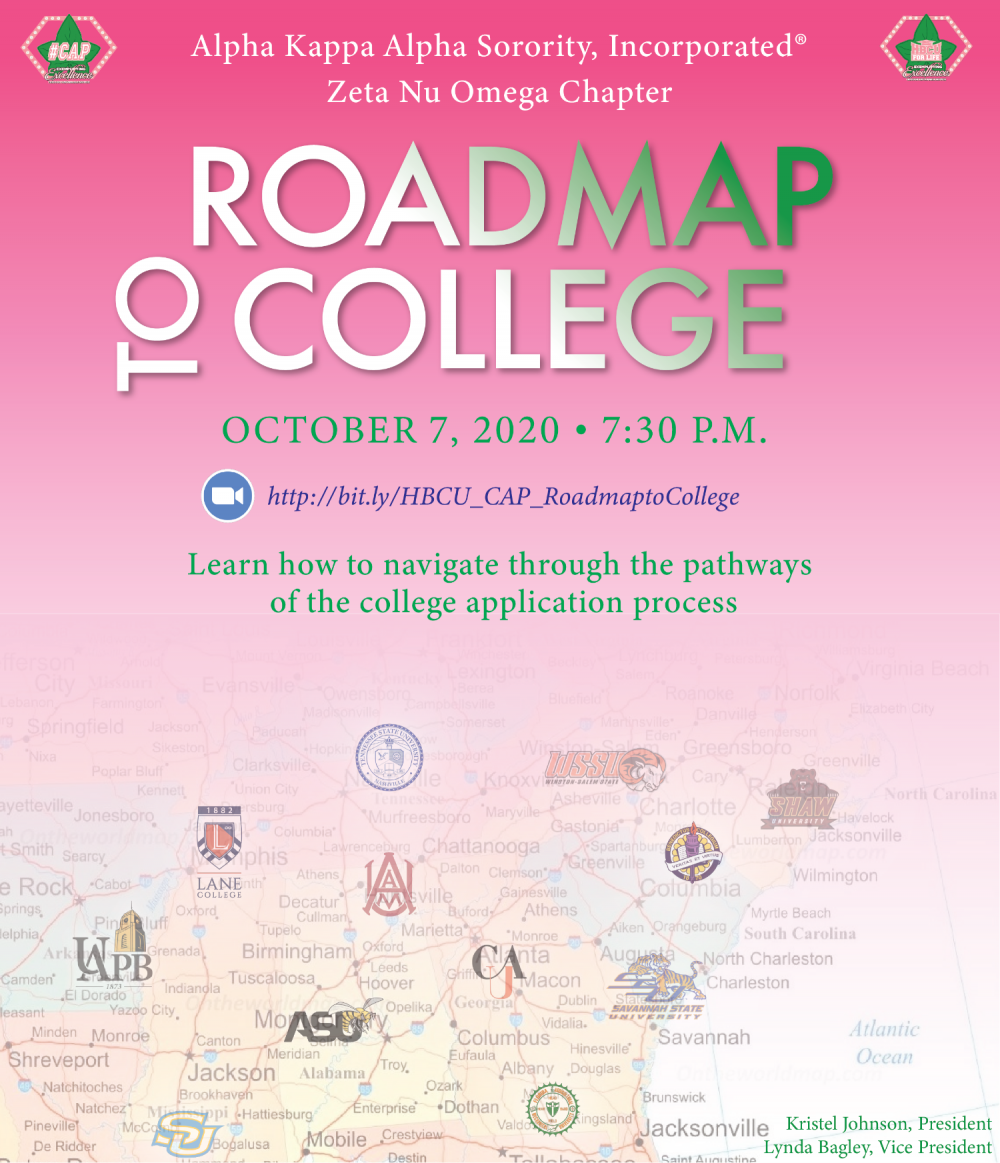 HBCU and #CAP presents:

​
ROADMAP to COLLEGE
​
​
Please come back and visit
"College Corner"
to learn of Webinars, Virtual College Tours, and Best Practice Tips
​​ ​​
Ideal information for High School Students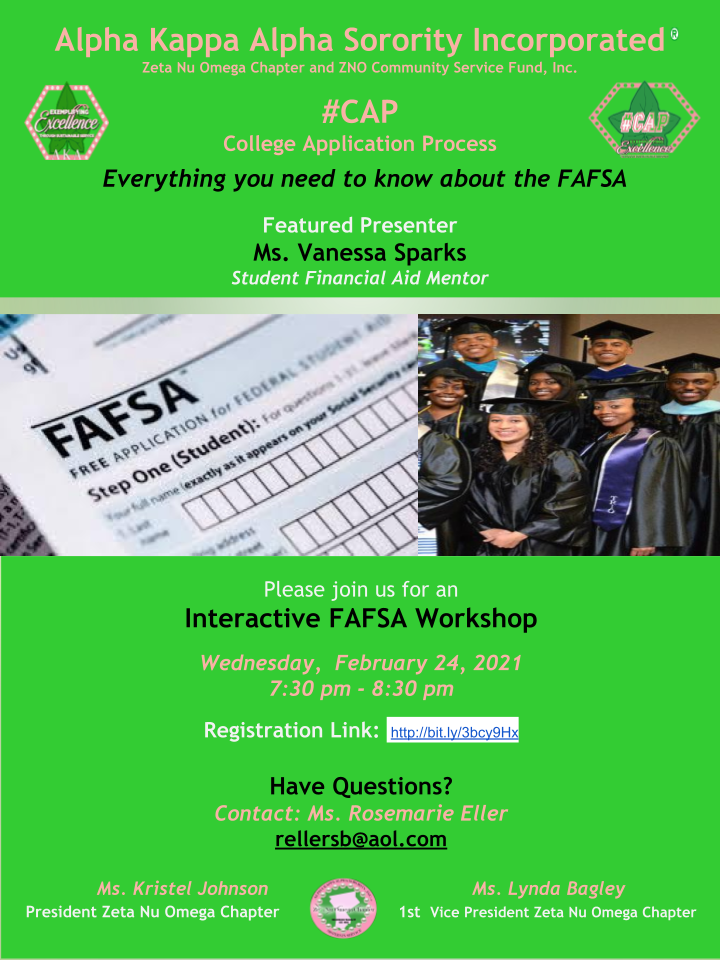 "Homecoming" College Fair
The Montgomery County Alliance of Black School Educators (MCABSE) presents an evening of learning about the history of historically black colleges and universities, learning about a typical day on campus, and engaging in a question-and-answer panel discussion.
​
​
https://youtu.be/uhvsbzwYdeo
​
February 15, 2021
​​
​
#CAP - College Application Process


​
​
Everything you need to know about the FAFSA


​
​

Presenter: Ms Vanessa Sparks - ​Student Financial Aid Mentor​



Have Questions? Contact Ms. Rosemarie Eller -

rellersb@aol.com​​​


​
​​
Students/Parents....Please Click on:​
​
​
Scholarship List 2020-2021

​
​
​Provided by

Presenter: Ms Vanessa Sparks - ​Student Financial Aid Mentor​



​​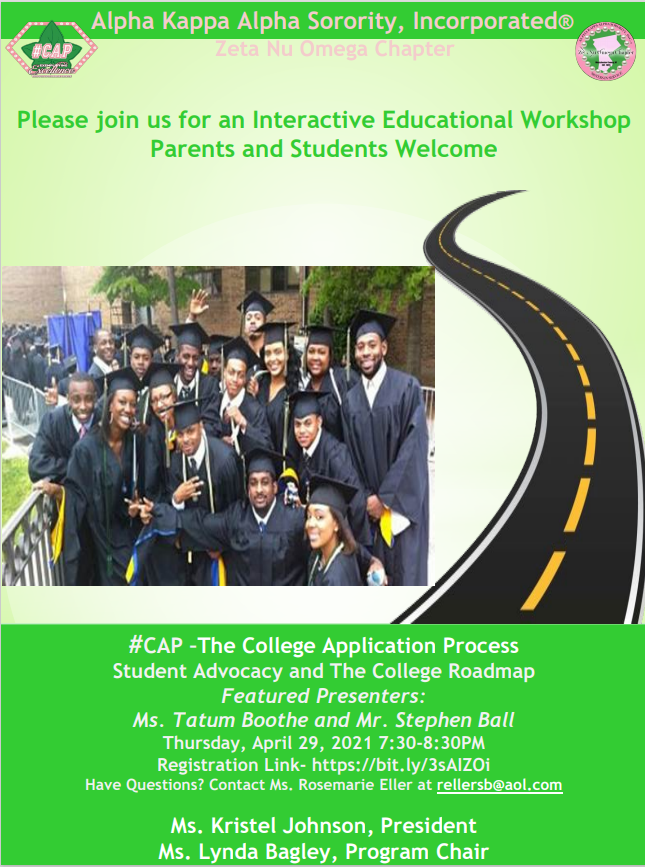 Zeta Nu Omega Chapter &
​ZNO Community Service Fund, Inc.
presents:
#CAP - Interactive Educational Workshop
​
​
Parents and Students Welcome
​
Thursday
, April 29, 2021
7:30 pm - 8:30 pm
​Registration Link- https://bit.ly/3sAIZOi
​
Have Questions? Contact Ms. Rosemarie Eller at rellersb@aol.com
Click on flyer to see events
Click on flyer to see events
Click on flyer to see events